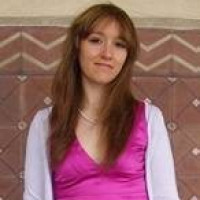 Araceli Freire Cedeira
Doutora en Historia Contemporánea
curriculum
ORCID: 0000-0002-7135-6958
Araceli Freire Cedeira is a Dr. in History from the Universidade de Santiago de Compostela (2008). She took a Master's Degree in Contemporary History in 2009 and is a grant holder under the University Teacher Training Programme (FPU) at the Department of Contemporary and American History (USC).
Her lines of research are agrarian history, forest history and Francoism.
Her main publications include the following: (2011): En defensa de lo suyo. Propiedad forestal y conflictividad social durante el franquismo: los montes vecinales de Cerceda (A Coruña), Santiago de Compostela, Servizo de Publicacións e Intercambio Científico, Universidade de Santiago de Compostela; (2011): "En defensa de lo suyo. El papel de las mujeres en la conflictividad social generada en el medio rural gallego durante el franquismo", in BARRIO ALONSO, A.; DE HOYOS PUENTE, J. and SAAVEDRA ARIAS, R. (eds.), Nuevos Horizontes del pasado: culturas políticas, identidades y formas de representación, PubliCan, Ediciones de la Universidad de Cantabria, Santander.
messages.latest-publications