CICLO DE CONFERENCIAS. PASADOS INCÓMODOS: GUERRA, MEMORIA E HISTORIA 2018-2019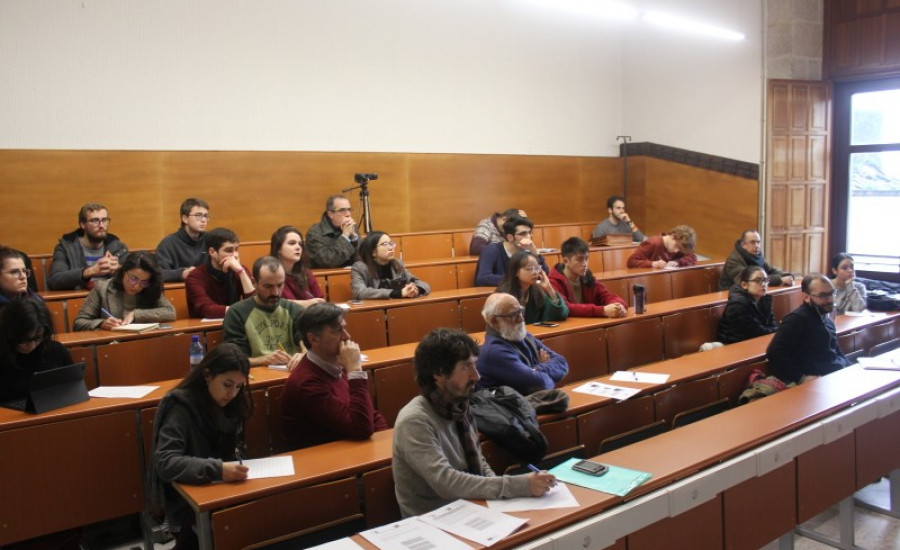 The HISTAGRA Research Group continues with the series of conferences UNCOMFORTABLE: WAR, MEMORY AND HISTORY, in which specialists from history, cultural studies, sociology and thinking participate to analyze the past and memory, as well as its present treatment.
E Research Group HISTAGRA (http://histagra.usc.gal) has as one of its main objectives the study of the coup of 1936, the Civil War, the Franco regime and the political transition in Spain and in this research framework will be developed the conference cycle.

PROGRAM:
28/11/2018
Título: Las herencias culturales y políticas de los nacionalismo franquistas
Relator: Ismael Saz (U. Valencia)
Hora: 12 h
Lugar: Facultade de Historia. Aula 13
31/01/2019
Título: Relatos en conflicto sobre el posfranquismo: Una memoria sin historia.
Relator: Emilio Majuelo (UPNA)
Hora: 12 h.
Lugar: Facultade de Historia. Aula 13
14/03/2019
Título: En torno al libro El mito de la transición pacífica. Violencia y política en España (1975-1982)
Relatora: Sophie Baby (U. Bourgogne, Francia)
Hora: 12 h
Lugar: Facultade de Historia. Aula 15
23/04/2019
Título: La representación del "enemigo" en
Euskadi y el Ulster durante los años de plomo, 1968-1981
Relatora: Barbara van der Leeuw (EHU)
Hora: 12 h
Lugar: Facultade de Historia. Aula 13