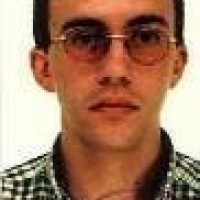 Miguel Cabo Villaverde
Lecturer
curriculum
Miguel Cabo Villaverde (Santiago de Compostela, 1970) é Doutor de Historia da Universidade de Santiago de Compostela, coa tese A integración política do pequeno campesiñado: o caso galego no marco europeo, 1890-1939, dirixida polo Profesor Lourenzo Fernández Prieto (1999).
As súas liñas de investigación son: historia agraria e historia  social, con estudos sobre a acción colectiva, o asociacionismo e a  politización no ámbito rural ou a prensa agraria.
Entre as súas publicacións máis destacadas: xunto a MOLINA APARICIO,  F. (2009): "The Long and Winding Road of Nationalization: Eugen  Weber´s Peasants into Frenchmen in Modern European History  (1976-2006)", European History Quarterly, 39:2, pp.264-286;(2010):  "Between omnipresence and invisibily: the question of Spanish  nationalism", European History Quarterly, 40(3), pp.493-499; xunto a  MOLINA APARICIO, F. (2010):  "Weber si é fermato in Spagna",  Contemporanea XIII/4, pp.733-739; xunto a MIGUEZ MACHO, A. (2010):  "Reconquistar Galicia para Cristo. Un balance del catolicismo social  en Galicia (1890-1936)", Ayer nº 79, pp.223-245; xunto a PAN-MONTOJO,  J. e FERNÁNDEZ PRIETO, L. (2010): "Fascism and Modernity in the  European Countryside: a reconsideration",  no Congreso Rural History  2010, Brighton; xunto a VEIGA ALONSO, X.R. (2011): "La politización  del campesinado en la época de la Restauración. Una perspectiva  europea", en ORTEGA LÓPEZ, M. T. e COBO ROMERO, F. (eds.), La España  rural, siglos XIX y XX. Aspectos políticos, sociales y culturales, Granada, Editorial Comares, pp.21-58, xunto a Ana Cabana (Coord.)(2013): "James C. Scott y los dominados", Historia Social, nº77.
messages.latest-publications